Soul Vegetarian
My last stop for the first day of the Logan Square Food Truck social and I had to have a chat with the fellow in front of the truck. With the prospect of rain, he wasn't sure if he'd be back tomorrow, so I had to eat something tonight.
I had been trying to get this truck since the very first mission of Food Truck 50, and I used to be vegan, so I really needed to know what his best item was for me to try.
He said it was a tough call between the seitan BBQ delights and the deep dish pizza, but that the pizza was going like gangbusters, so that was what I did.
I'll be honest: it wasn't for me. But vegan cheese is really tough to do.
That said, the truck was indeed there the next day, and I had a vegetarian with us in our group and she loved it.
So if vegan pizza is your thing, this may be the only deep dish you can get.
Acquired:
Saturday, October 15, 2016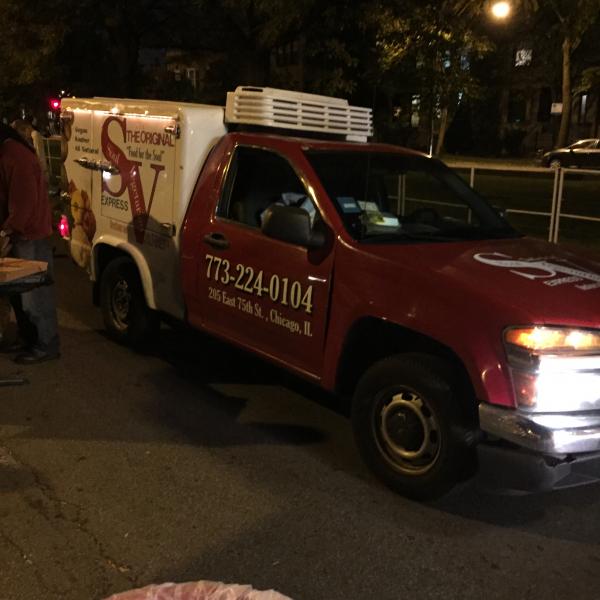 Follow That Truck!
If you like to use the New Year to help make a healthier you, you have certainly come to the right place. at…

t.co/AWvu3pAfiX

The holidays have been lots of fun, but getting into you best shapes starts in a few days. Lucky for you. you have…

t.co/xI8ungLjiB