The Southern Mac & Cheese Truck
The Southern Mac and Cheese Truck. I'll just let that soak in a little.
...
...
Ah. There we go.
I've been longing for this truck for quite some time now. First off: mac and cheese? Hello! And the flavors? BBQ brisket...mexican chorizo...spinach and artichoke. I could go on. I gotta get me some mac!
Pleasantries and introductions aside, time for the goods. I'm a sucker for spicy, so spicy BBQ chicken and pepper-jack for me. Sure I've had lobster mac and bacon mac, but a pepper jack mac? With BBQ chicken? Sweet!
After soup and a sandwich, there was no way I was eating all of this, so just a taste. Only half. Let's be reasonable. Besides, the leftovers would go great with dinner.
Good stuff! Can't wait to get my hands on those Makers Mark braised apples.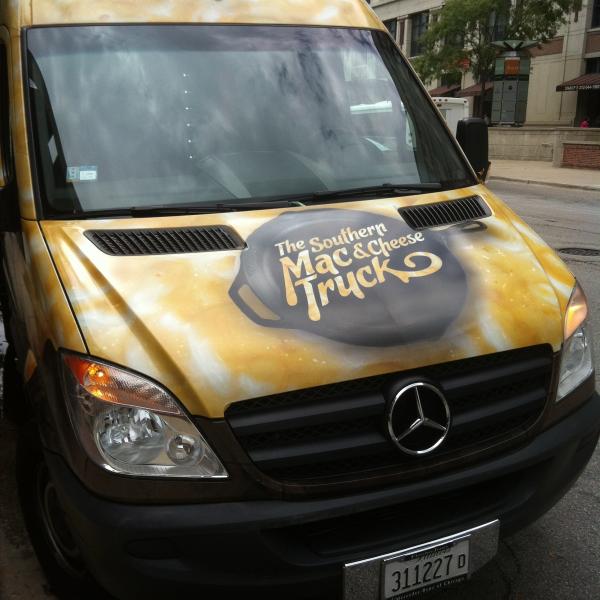 Follow that Truck!
Join us tonight at The Southern!! Rain or Shine our rooftop patio will be open tonight. Please call ahead for large groups and reservations!

Mac Mondays! Today's special..BBQ Brisket Mac and Classic!! Wash it down with $3 Lil sumpin,Old Fitzgerald shots and $10 Julips all evening!

Ordering in tonight? Get $5 off your first online order @

t.co/67WycXrgb7

for orders of $10 or more with promo code eeo8013.